Blockbuster sales don't always indicate the level of awesomeness of a movie. Instead, it reflects on their marketing and advertising teams, who made trailers and posters seem so interesting, people are drawn to them, only to complain later on that the film wasn't really that good—it was the hype that drew them to theaters.
Then there are films that are amazing in so many ways but did not have the budget to spend on publicity, which is why their performances, although award-winning, don't get the recognition they deserve.
Here are a few American movies from this century that have been grossly underappreciated—and you should go ahead and watch them.
Solitary Man (2009)
Simple, mature, and character oriented, Solitary Man stars Michael Douglas and is about an aging womanizer who learns that he may have serious heart problems. His life collapses under his feet as consequences of his bad decisions seem to have caught up with him all at once.
It is weird that this film is not too popular. Alongside Douglas is Danny DeVito, and this is the first time they were together in the film in two decades. The last time they shared screen time was in 1989 in War of the Roses, which is another amazing film to see.
The Pledge (2001)
This is Sean Penn's third directorial effort, and it stars Jack Nicholson as a retired detective who is still haunted by the unsolved murder of a young girl, due to the promise he made to the mother—that he will bring the child's killer to justice.
Nicholson's performance is amazing, but instead of showing a lot of charisma, he is drenched in humility, dropping his million-dollar persona to become a haunted everyday man who lost the influence he used to have. This film poses not just as a suspense thriller but as an examination of aging and obsession of a haunted past—as many are poised to have at a certain point in time.
Jeff Who Lives at Home (2012)
The heartfelt comedy about a thirty-something stoner living in his mother's basement stars Jason Segal and Susan Sarandon. Jeff (Segal) is a wonderfully likable but emotionally stunted man who literally just spends his time waiting for a sign so that he can finally figure out which direction in life he should go.
The sign he gets, in the form of a wrong number, takes him to a series of adventures and chance encounters, including reconnecting with his estranged older brother (played by Ed Helms). Segal's performance is endearing and sensitive, and the film would still tug on the heartstrings of a wider audience.
The Singing Detective (2003)
It's hard to imagine Robert Downey being someone other than Iron Man these days, but in this film, he took off his genius-billionaire-playboy-philanthropist persona and instead gave a raw and angry performance about a man who is rotting in his own hell.
Downy is an unlikable, misogynistic hospital-ridden writer who confused one of his stories for reality. Funny, disturbing, and moving, The Singing Detective is an unforgettable film that you need to watch.
Numb (2007)
Matthew Perry may be hilarious in Friends, but he proved his acting prowess when he delivered a moving performance as a neurotic Hollywood screenwriter who is struggling though a unique mental disorder known as depersonalization disorder. Perry's character had to go through a series of trials and errors with psychiatrists and experimenting with medication, only to find that nobody knows what they are doing, and every possible solution is nothing more than just educated guesses.
This character study is a telling satire in the psychiatric field, yet Perry did not get the recognition he deserved for the role.
Detachment (2011)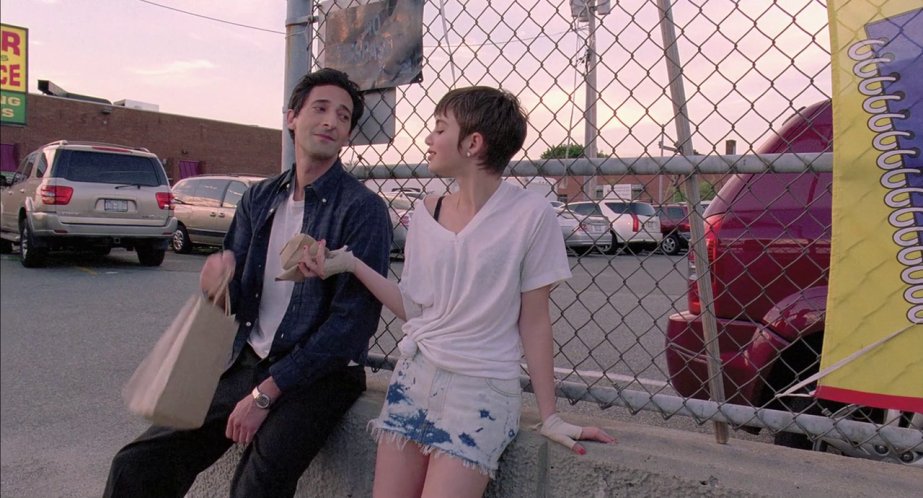 Adrien Brody stars as the emotionally stunted substitute teacher who is able to avoid personal attachments by drifting from one temporary job to another. The character is fascinating, a person who cares too much and has to hide from the world because despite wanting to help everyone, he secretly believes everyone is beyond help.
Brody's performance is effortless, but powerful, and he was able to portray both the likability of the character and the hidden pain he hides. It is a question why the film is not more popular as it boasts of a stellar cast including Christina Hendricks, Bryan Cranston, and Lucy Liu.