Think of a self-taped audition as a demo for a singing audition, only that they can see your face. These self-taped auditions work when you submit a video showcasing your acting skills.
You, like other actors, can do this when due to geographic constraints, you could not make it to the venue of the audition. Some entertainment companies, even modeling agencies, would often require applicants to submit their self-taped auditions.
Here are a few important tips to consider in making and nailing your own self-taped auditions:
Use the Right Camera
Technology matters. Check the specs of the camera you are going to use. You may use any camera, but consider one important factor – ensure that the file from the camera is compatible with the software you will be using to edit it. Also, make sure that the file can be played through various multimedia players.
Set the Correct Framing
When it comes to framing a shot, ensure that there will be no empty spaces. Take shots that do not look awkward. Make a research on the different kinds of frames that will suit the size of the frame of your camera.
Remember to highlight your assets in the frame. It is advisable not to use any props for this unless it is part of the instructions given to you.
Choose a Suitable Background
Consider the mood of the audition. Do not use white or any bright-colored background as this is unpleasant to the eyes.
Be creative with backgrounds. Do not tape your audition in a crowded place, as you will most likely attract the attention of the people around.
Ensure Proper Lighting
Learn the basics on lighting. It is an advantage if the place you choose captures natural lighting.
Ensure that the lighting is just at the right level. Give emphasis on depth. Do not flash the light directly at you. Put it at certain angles that will cast shadows in areas that will emphasize your features.
Wear Appropriate Clothing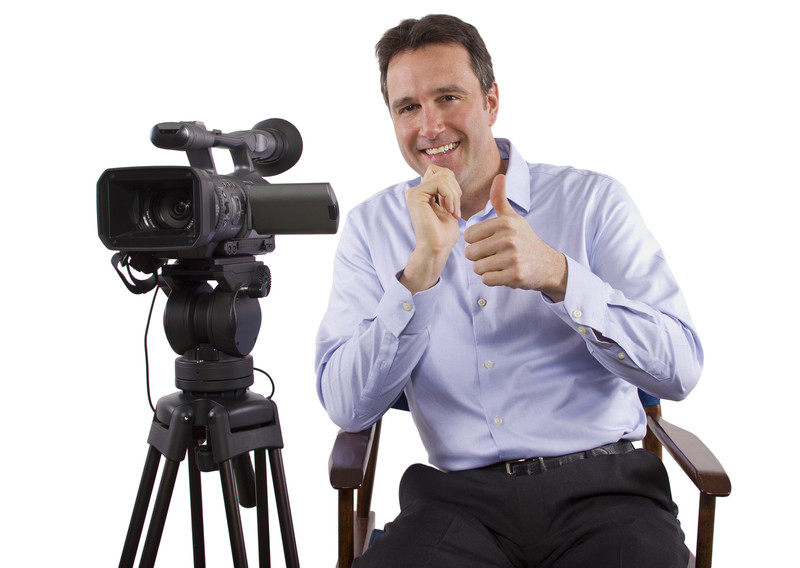 Wear the right type of clothing. Yes, you may be doing your audition at the comfort of your own space, but wearing anything revealing or vulgar will not exactly be advantageous on your part. Practice professionalism, but be creative at the same time. After all, this is still an audition.
 Do the Proper Slate
A slate is an introduction. Do a slate only when instructed. If it is required, then introduce yourself, the role you are auditioning for, and your agent in professional, but engaging manner. Avoid being cheesy or going overboard with friendliness.
Avoid Background Noises
Ensure that when you're doing a self-taped audition, there isn't any background noise. Do your self-taped auditions in a quiet place. Do it specifically in an area where the sound would not echo.
Keep in mind that the sound in your video should be clear and crisp. You don't want to ruin your chance of winning this just because of the noise, right?
Place Reading Material at Eye Level
This is a simple yet effective technique when you want to just read your lines. You wouldn't want casting directors and agents to keep on looking down or at an awkward direction. Give emphasis on the words and say them with the right emotions.
Show Your Acting Chops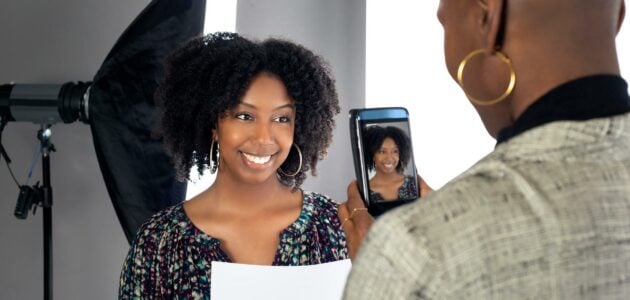 Act naturally. Do not overdo it. It is important that you do a small research on the role you are auditioning for, so you will be able to deliver your lines in the way casting directors expect you to.
Do not Over Edit the Video
Do not over edit. It is never a good idea to fool the casting agents and directors. Focus on the image and sound quality when editing.
Ensure that the images are clear and will not appear pixelated when converted to another file format or when played in a different multimedia player. Make sure that the sound is not too loud or too fuzzy. Make it vivid and pleasant to hear.
Watch Your Audition Tape
It is important to watch the finished material before sending it. The one great advantage of doing self-taped auditions is that you have the opportunity to correct or improve your audition at your own convenience. Just make sure that you submit it before the deadline. Should there be a need to edit or redo it, then make it happen.
These are just some of the tips you can follow if you plan to do a self-taped audition. Your video might just take a few minutes, but it can be your key to landing the acting job you want. You can also visit ExploreTalent.com, to find casting calls or auditions that will fit you.